How To Find A Good Child Care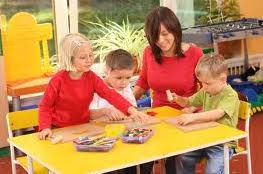 If you are looking for a good child care service then it is important to ensure that you begin your search as early as possible. Many services and centers offer places very far in advance, and you may not be able to get a place for your child at your favorite daycare center if you leave it too late. You should therefore start looking as soon as possible and make sure that you take note of any important deadlines and application procedures.
You should begin your search by finding out more about the child care services in your area. It is important to explore all of the possibilities in your area so that you can get an idea of what is available. There are many different types of child care services and you may find that certain options are better for you and your child than others, for example if you are looking for a child care service that follows a certain educational or child care philosophy.
As you learn more about the different child care options that are available, you will be able to start thinking more about what you are looking for in a child care service. You should try to think about where your child will be happiest and which types of services and facilities you would like your child to be able to enjoy. Scheduling may also be important to you since some services will only offer morning or afternoon child care, while others can provide a full day service.
Child care services come in many different forms, so it is possible to choose a service that will provide the advantages that you need for yourself and your child. For example, if you are most interested in the academic benefits of child care then you will want to look for a service that focuses on spending time working with the children on educational projects. If you are more interested in enabling your child to socialize with others, you may prefer to choose a child care service that focuses on play and which has fairly large, varied groups of children.
Once you have narrowed down your options by selecting the child care services in your area that appear to match your needs, you should start looking at these services in detail. You should start by phoning the service in order to find out more about them and their application procedure. You should also be able to arrange to visit the center, usually with your child, in order to see the facilities for yourself. This is the best way to get an idea of the quality of the service and how well your child would fit in there.
You should make a list of the important questions that you want to find the answers to in the service's website or marketing materials, over the phone or in person. You may want to ask about the caregiver's qualifications, the ratio of adults to children, the group sizes, and the types of resources, activities and facilities that are available. It is also a good idea to ask more about the educational philosophy of the service, since this will give you a good idea of whether their beliefs about what is important in child care are similar to your own.
After you have decided which child care service you would like to use, you can make an application for your child. You will also be able to begin preparing them for the new experience, for example by talking to them about the types of things they will be able to enjoy when they start at the child care center and getting them used to the idea of being separated from you.
Related Articles